I was not a book lover. And believe me, I regretted it so much.
I was already 19 when I first finished a book and it was TFIOS. You know the "bakit-ngayon-ka-lang-dumating" feeling when you realized that reading is so much engaging than watching? And I'm just so thankful that I got to read the book first!
I remember asking myself about why those people love books so much? I find it as an expensive luho. But I admire those people who do and look into them differently, I know that there's something different in the way they think and see things.
My mother loves books but she's not the one who buy books, she's just the pahiramin-mo-ko-babasahin-ko-yan type. Mama always encourages us to read and always have a dictionary cause it helps a lot. She even asked me if I can buy her the Game Of Thrones complete series! Ofcourse, as a generous daughter, I said NO. Hahaha
So during my first book encounter, I had a moment where I cried so hard but then I find myself  flipping the pages looking to the most heartbreaking lines and cry over and over and over again. Parang sira lang di ba, but I know book lovers would relate much. Haler, baguhan pa lang ako, ano pa sila? kayo?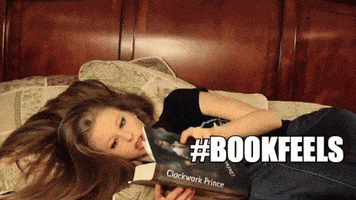 Yea I know I was pathetic and I'm so stupid to not let myself be a book lover since fetus. But hey! help me redeem myself and suggest books that's worth reading! 🙂
I created this page where I can share my thoughts, most likely the quotes that caught my soul, about the books I've read. Hope you can share your list with me and I'm praying that I can read them all.
Happy reading loves!
📖